Virtual Monthly Speaker Series: Empowering Government with Emerging IT
Virtual Monthly Speaker Series: Empowering Government with Emerging IT
Wednesday, December 15, 2021 (12:00 PM - 1:00 PM) (EST)
Description
Emerging technologies like artificial intelligence were once pipe dreams on a movie screen. From Gort in The Day the Earth Stood Still to R2D2 in Star Wars, Americans have been fascinated to watch machines emulate people.
Those technologies are now realities, and many are driving government to deliver the mission in more effective ways than ever imagined. Robotic process automation, machine learning, artificial intelligence, 5G, these and more are revolutionizing government today.
This panel will discuss how agencies are capitalizing on imaginative and innovative technologies in government today.
This event is on the record.
There is 1 CEU available for this program.
Learning objectives:
Delineate applications for maximizing the impact of emerging IT on government effectiveness and efficiency.
Discuss how the pandemic acted as a catalyst for the adoption of new technologies in government.
Speakers:
Keith Bocian, Senior Data Scientist, Office of the Inspector General, U.S. Department of Health and Human Services
Anil Chaudry, Director, Federal AI Implementations, U.S. General Services Administration
Colonel Samuel Glover, Deputy Chief of Staff, G-8 Resource Management, U.S. Army Space and Missile Defense Command
David Larrimore, Chief Technology Officer, U.S. Department of Homeland Security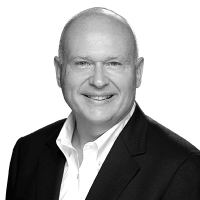 Moderator: Francis Rose, Vice President of Multimedia Content, FedScoop
Sponsors
Platinum
Gold
Virtual

Wednesday, December 15, 2021 (12:00 PM - 1:00 PM) (EST)